02 May

From Depression to Living My Dreams: How I Prepared to Live Around the World: Part 3 of 3
Backpacks, Suitcases and Purse Sacs; Oh My! 10 items that made my trip more comfortable.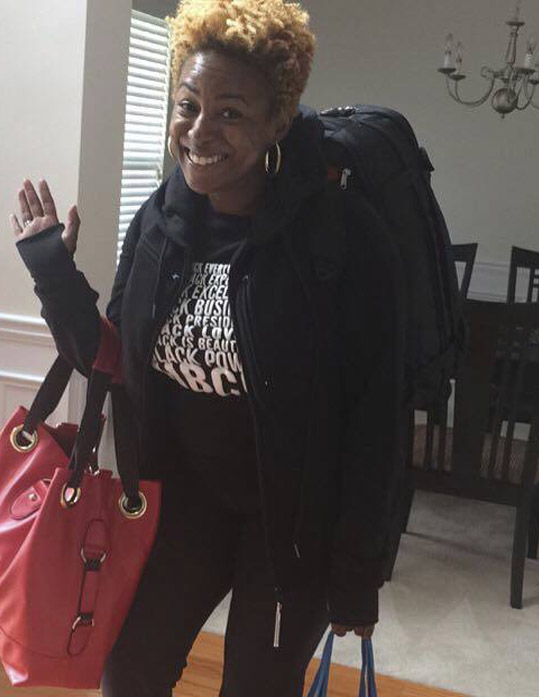 Sometimes when I'm riding in my car and I'm thinking, I manage to see how certain events in my life have prepared me for whatever current situation I'm in. If you have ridden in the car with me and I am driving, you know that I like silence. Not because I don't like music or talk radio, but because I enjoy the conversations that I have with myself in my head, but most times I talk to myself out loud. (Don't judge me! Lol)
Which brings me to one Sunday Morning in the fall of 2015; I was driving to yoga class. I thought about my first trip to Africa, I was assigned to work in an HIV clinic in Roma, Lesotho in 2006. I literally packed 100lbs of non-perishable foods in my suitcase. (For those of you that have never heard of Lesotho, it is a small country that is landlocked by South Africa.) I mean I packed every non-perishable food item I could think of. I'm talking about, packets of tuna, oatmeal, canned goods, beans, rice, snack bars, and potato chips. I even packed a jumbo 12 pack of spearmint gum.
When I told my girlfriend Samantha, who is South African, what I'd packed, she laughed hysterically. She said, "Mable, Who is going to carry all this stuff for you? I responded, "The people at the airport! What do you mean? I have money! I can pay them to get my things!" Samantha laughed and said "Mable there is not going to be anybody to carry your bags! Girl, you need to pack light! I responded, "No Sam, I can pay! I will have extra money to tip the people so they will help me!" Samantha looked at me with that "You'll see look on her face!" But she said "Ok, Mable!" I thought to myself She don't know what she is talking about!
I successfully checked three bags at the Chicago O'hare airport, although I had to pay $100 overage fee because my luggage was overweight. I was happy to pay it because I just knew that the remote town of Roma, Lesotho would not have food that I liked to eat.
Fast forward to my flight from Chicago to Johannesburg, South Africa. I landed safely in Johannesburg, but I had a 2 hour layover before my connecting flight to Maseru, Lesotho. Since the connecting flight to Lesotho was an international flight, I had to claim my luggage and recheck it to the connecting flight. Guess what? There was no body to help me carry my bags and there were no trolleys! I could not believe it. So what did I do? I went into my damsel in distress mode. I put on my best cheezy grin and asked a nearby gentleman to help me with my luggage. Lucky for me, he obliged and carried two of my bags and I carried the third to the check in counter. I again had to pay an overage fee. This time it was only $75 USD. At this point, I had paid $175 to get about $50 worth of food to Roma.
The flight from Johannesburg was on a small propeller plane. I had no idea that I would be flying on such a small plane. The plane was so small that I could barely stand up. The pilot asked the passengers to switch seats on the plane to redistribute the weight several times. All I could think about was the possibility of the plane crashing because of my 100lbs of food. Funny thing is, although I had those thoughts, I did not volunteer to leave my suitcase full of food!
Anyhow, the plane lands safely in Maseru, Lesotho on the smallest runway that I have ever seen in my life. In fact, there were no other planes in sight. The terminal looked like an extended ranch style house in the United States. We deplaned on the runway. I immediately walked to the terminal and headed to customs, per my usual. The airport was pretty empty accept a few customs agents and the other 6 people that were on the plane with me. When I got to the customs desk, the customs agent asked, "Do you have anything to declare?" I answered, No, I don't."
That is when I realized that I was the only passenger at the customs gate. The other passengers were waiting on the runway to pick up their luggage. I thought "What the Hell! I have to carry my own luggage from the runway?
I headed to the exit to the runway and I saw my three bags sitting on the runway. I turned and asked a guy standing near the exit. "Is there some one that can help me with my bags? I can pay?" The man shook his head no and walked away!
I was so annoyed. I thought what kind of Tom Foolery have I gotten myself into! I had to struggle to get my three bags from the runway to inside the airport terminal. You talk about funny, embarrassing and frustrated all at the same time. (Pause) Imagine me with a duffle bag strapped across my chest, trying to roll a 29 inch hard side suitcase that weighs 100lbs and a 24 inch soft side suitcase. Talk about comedy! I tripped over the smaller suitcase as I struggled to get to the terminal. Nobody offered to help me! I thought, "That dog-on Samantha jinxed me!"
When I finally made it to the customs agent. The agent looked at me and said, "I see you retrieved your luggage." He had the nerve to have a smirk on his face. Then he says "Awe America you can go through!" I could not help but to think that he was tickled watching the American girl struggle.
Well, I learned that day that not all airports operate the same as the airports in the United States and that I should not pack any luggage that I could not carry by myself! As a result, I decided that I would only pack two carry-on size pieces of luggage for my journey around the world. Which brings me to the focus of today's blog. How I packed for my trip around the world.
Let me say that I started planning what I was going to pack before I decided where I was going. In my mind, I was going to buy a one way ticket to Australia and make my way west at my own pace. I also knew that I was going to avoid places where the temperature was less than 55 degrees. So no winter coats, boots or hats were needed!
1. Verify luggage weight and size requirements with the airline at time of booking.
This is especially important if you are flying on a domestic flight that is booked separate from your international flight. For example; you flew from the United States on American Airlines to Paris, but then you decide you want to fly Ryanair to Greece. The dimension and weight requirements are different for each airline. Therefore, your carry-on luggage dimensions were acceptable for American Airlines, but too large for Ryanair.
Below is a reference chart that I compiled. Please note this is for your reference only. Please verify baggage requirements with the airline prior to departure.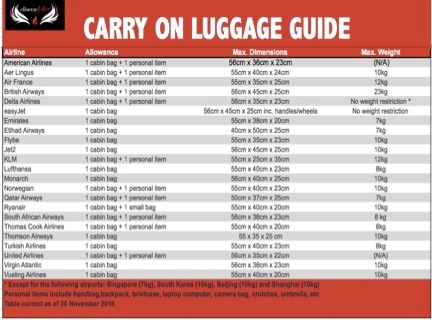 2. Determine what kind of suitcase or backpack you are going to take.
I decided on the Ebags Motherload Weekender backpack and the Delsey.
Helium Sky Carry on as my primary bags.
I used the following criteria to decide on my luggage:
a. Durability
b. Number of Compartments
c. Weight (Every ounce counts when you are flying certain airlines. I didn't want my bag weight to take away from my actual belongings.)
d. Size (dimensions)
e. Flexibility in how I could carry it (Handle locations)
f. Customer feedback on Amazon
g. Wheels and handle durability (This is really important when you travel often. There is nothing worse than trying to roll a rogue suitcase through the airport.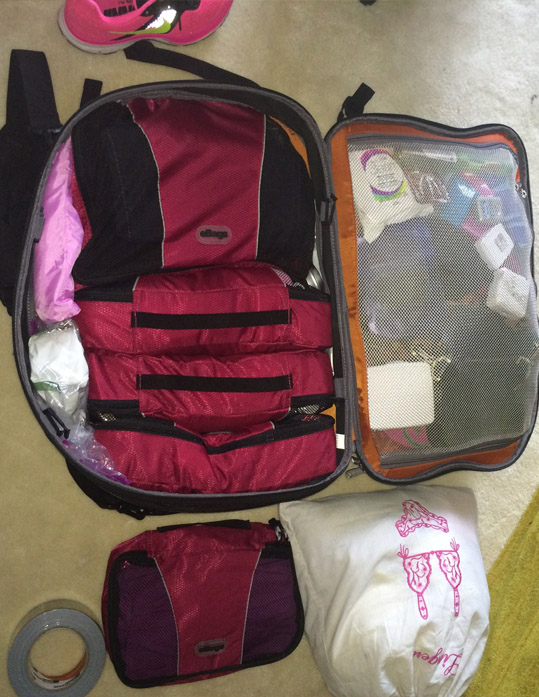 3. Invest in Packing Cubes.
I cannot recommend these enough. Packing cubes are a gift from the Gawds! They are durable and they facilitate organization. I was able to pack 6 dresses, 8 t-shirts, 4 pair of pants, 3 sets of workout gear, 4 sports bras and a sweatshirt into 5 packing cubes. The packing cubes that I used are the ebags packing cubes.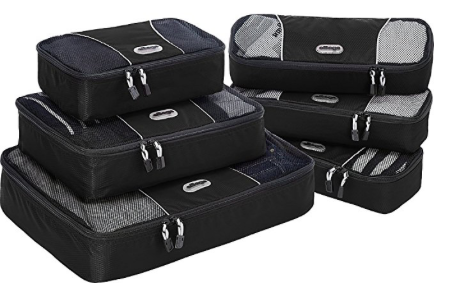 4. Make a list of your must haves and research if there are smaller or re-useable options.
I'm going to sound like a real girl here, but the most important items for me to sort out for packing were natural hair care products, face creams and feminine products.
a. For Natural Hair Care Products. I decided to co-wash my hair and use leave-in conditioners. This cut out the need to pack shampoo. I bought several travel size containers of conditioners and I made my own hair oil from equal parts, coconut oil, castor oil, and jojoba oil. I started out with large containers that I repacked into travel size containers.
b.Feminine products. I bought a lesson on this one. The year prior to starting my journey, I had an overnight layover in Amsterdam and I needed sanitary napkins. Welp, I was in a non-touristy area and it was a public holiday, meaning almost everything was closed. I found a small corner store that was open, but the cashier did not speak English and I could not locate feminine products in the store. I found myself in a precarious situation so I had to improvise. Luckily, the housekeeping manager at my hotel showed me grace and opened the hotel gift shop for me early the next morning. But I can tell you that I promised myself that I would be better prepared next time.
In preparation for this trip, I purchased re-useable bamboo sanitary napkinsand a diva cup Can I tell you that I love them! I bought two packs of five sanitary napkins. They are easy to clean and they are odor free. I love that they can be hand washed or machine washed. I love them so much that I have gifted unused ones to several women that I've encountered in other countries. If I had discovered them sooner, I would have started using them a while ago.
I like the diva cup, but it takes some getting use to. It took me 3 cycles to finally get the placement right. I highly recommend trying out the bamboo sanitary napkins and/or the diva cup, you can save a ton of money and in my case, frustration and embarrassment if you are traveling.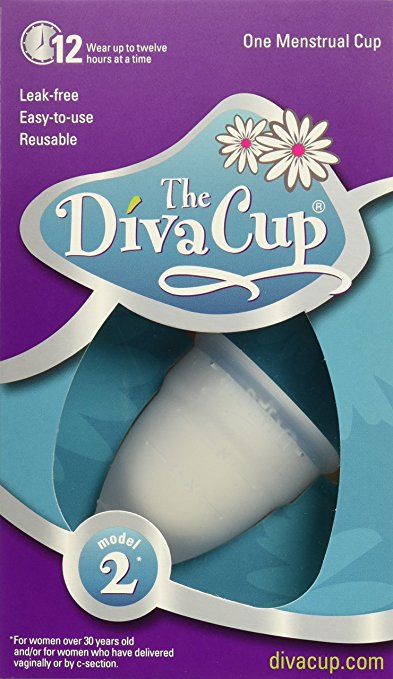 Facial Products. Okay full disclosure, I've had the same esthetician for the past 15 years. I am serious about my skincare. When I told my esthetician that I was going to travel around the world, she gave me pointers on how I could continue my skincare regimen. Basically, I continued using my Yonka Gel facial cleanser and a Yonka moisturizer for my daily regimen and I use St. Ives Apricot scrub for exfoliation. I divided the gel into smaller travel size containers that adhered to TSA requirements. I met a nurse in Italy that told me about making a homemade exfoliation cream from coconut oil and sugar and salt. She literally was collecting packets of sugar and salt from the restaurants that we went to. She told me doing it this way cut down on her luggage weight. She is the real MVP cause I could not bring myself to depart with Yonka or St. Ives!
5. Make a list of your vitamins and must have medications.
I am an advocate for natural medicine so I take several vitamins a day. I also packed several homeopathic medicines and essential oils. I have dedicated a packing cube as my travel pharmacy. Be advised that medications have different names in other countries. Many medications that are authorized to be sold and consumed by individuals in the United States are illegal in other countries. For example, the below quote was taken directly from the U.S. Embassy website in Abu Dhabi.
The Ministry of Health advises that unlicensed, controlled medicines can only be imported into the UAE through hospitals and not by individuals. However, the Drug Control Department of the Ministry
of Health does have special regulations for personal import of such items: patients or travelers carrying prescribed prescription medications must have their prescriptions issued by licensed doctors, attested by a notary public, and in the case of U.S. citizens, duly authenticated by both the Secretary of State of one's U.S.state, and finally also authenticated by the Secretary of State of the U.S. Government in Washington D.C.
I believe it's better safe than sorry. If you are in doubt about whether your
medication or vitamin supplement is legal in a specific country, please reference that countries embassy website.
Download Packing List
6. Purchase any electronics and a converter kit that you will need for your trip.
I already had a MacBook Air, Ipad mini and a Nikon Cool Pix Camera. However, I needed to purchase an Apple converter kit . This seems obvious until you are in a country that does not have an Apple Store or an iStore. While I did find a certified Apple dealer in Rotarua, New Zealand, I prefer to purchase products from businesses with a reputable return policy.
I also purchased an AC converter kit. I prefer the converter kits with separate attachments just in case there is a malfunction with one, it does not impact the whole converter. This Bestek converter is wonderful because it allows you to charge multiple devices at once, like a power strip. I also purchased extra SD cards and a portable charger that could charge my laptop, ipad and cell phone. Listen, finding outlets in some airports can be really challenging.
7. Purchase a doorstop with an alarm and a personal safe.
Shout out to my girlfriends who love me and wanted me safe. These are two items that I hadn't thought about until my girlfriends suggested them. I stayed in a couple of hostels, but most of the time I rented a private room in someone's house or apartment through Airbnb. A doorstop with an alarm is an extra layer of security and it provided me with a little peace of mind in the beginning. I also purchased a personal safe to store my belongings within my suitcase.
8. Purchase a travel sheet and travel towels.
I love a good high thread count sheet set. In fact, I was trying to figure out how I could pack my favorite set of sheets. As I noted above, weight and space in my luggage was at a premium, so packing a queen sheet set was not an option. So I opted for the next best thing, a cocoon travel sheet set. I love this thing. It's like a lightweight sleeping bag with a pillow insert and it is super easy to pack! I use it for a cover even when I am laying on the couch
watching tv.
I also purchased travel towels The small size towel really came in handy, especially in countries where they don't typically use face towels. These towels are great because they are hypoallergenic and they dry fast.
9. A travel sweatshirt or Jacket.
I loved the Baubax sweatshirt so much that I purchased it while it was still in production from the initial Kickstarter campaign. This sweatshirt is a frequent traveler's dream. It has a detachable inflatable neck pillow and a hoodie that has a built in eye pillow. Not to mention, this thing has pockets for everything. This is an expensive purchase, but it is worth every penny.
10. Travel size cleaning wipes, toilet paper, and ziplock bags.
Ya'll remember what I said about my cleaning lady in Part 2. We were together for 18 years. Lena was Bae! She not only kept my house in order, but she kept it clean. I know adding this to the list makes me sound so westernized and American, but hey this journey has made me embrace all of me! If you are planning to be open to different accommodations and experiences around the world, you should know that people have different definitions of cleanliness and sanitation. That said, I packed hand sanitizer, Lysol, bleach wipes and travel size Kleenex. I did not need to use them in every country, but again better safe than sorry. It is quite standard in Europe to pay to use public bathrooms (They give you a ration of toilet paper.) and in South East Asia, the toilets are literally in the ground. The ziplock bags were genius! I use them to store everything from clothes to washing powder. They pack very well too!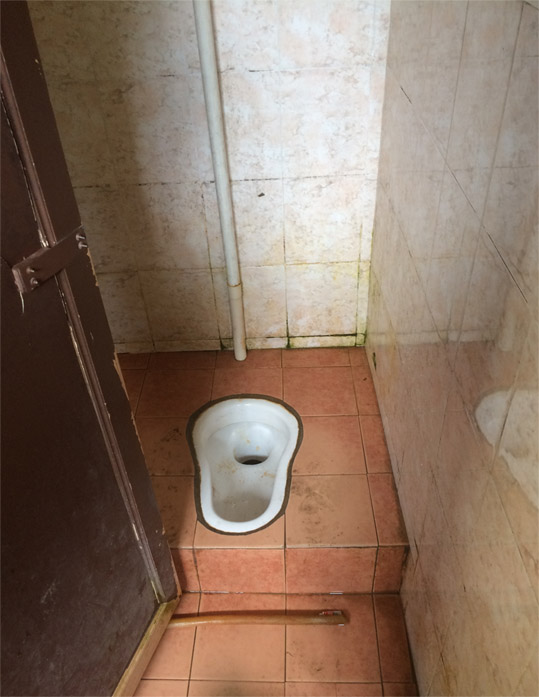 Download Packing List
Wow! This three part blog series is a fraction of the tips and experiences that I will be sharing. I hope I have INSPIRED you to travel. Better yet, I hope that I have EMPOWERED you to chase your dreams and CREATE space to BE more of YOURSELF!
Let me know if you found this post helpful and what practice you are going to incorporate into your preparation for travel. I would love to hear from you!
Please share this blog with your friends and family. Please make Share this blog hyperlink to blog
Cheers,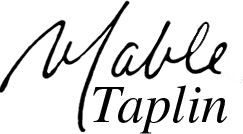 Chief Encouragement Officer
P.S. Don't forget to download the packing list! (please link to download) Let go of paying fees for checked luggage. Packing for a carry-on is the way to go!