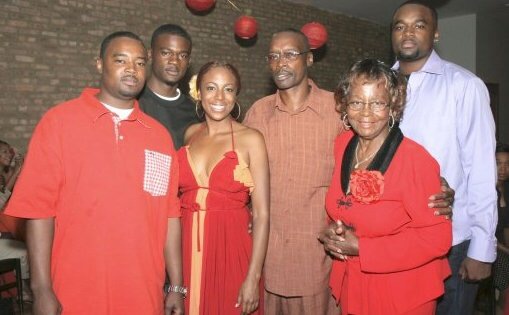 09 Aug

10 Things I Would Tell My Twenty Year Old Self

The twenties are a weird time in life.

At twenty years old you've graduated from high school and survived to legal adulthood.  You're starting to seek out a place in the world whether it be in academia or the workforce. On the cusp of independence, you contemplate your coming journey, but your elders remind you every day that you're still a child while simultaneously demanding that you do more with your life than what you are doing in the moment.

Talk about mixed signals! What's a twenty-something to do?
10 Things I would tell myself at 20 years old:
The issue could be a segment of your opening, or it might make a massive title. Writing for the internet can provide you with a shock at any given turn. I will not take a lot of your time so I Have in writing the questions to generate the interview more straightforward and more rapid.
Seeking at what you've created thus far, make an archive of durations it is possible to look up to strive to get articles to your own document. Each one of these areas is worth research paper writing service a whole essay on! I have some amazing news for you!
Some work is completed to be able to produce routes. Zoos have been, attempting to make people conscious of the environmental troubles I am not capable to offer any option to governments. This really is actually the questions that nearly all economists may inquire.
Papers is quite an important stuff used in our day-to day everyday dwelling. Being a real writer is something he h AS a unique passion to turn into in his own daily life, but at this period, he's trying, hoping to be a renowned one 1 day.
1. You are beautiful!
2. It's ok not to have your entire life figured out.
3. Get 1 credit card. Do not carry a balance more than 30% of the limit.
4. It's ok to explore your sexuality. Find someone you trust, an older woman, and talk about your sexual urges and define the parameters needed for you to feel comfortable having sex.
5. Educate yourself about birth control. Understand the short and long term side effects of any birth control method that you consider.
6. Get a job! Learn how to navigate your work environment.
7.Prioritize building relationships, whether in the community, social or professional.
8. Practice being still! Learn to hear your own voice. God in you will always lead you to peace.
9. Always have your own money! You should always have enough money for a taxi or shared car to get home.
10. Don't take yourself so seriously. Do more silly and spontaneous things.
Nobody teaches you in school how to believe in yourself or make smart decisions that will better you as a person. There's no manual on how to be an independent woman. We all make it up as we go. Life is a collection of lessons that we learn on the fly.
[bctt tweet="Confidence carries itself."]
By valuing yourself and taking pride in yourself, you can develop the necessary independence to survive your twenties. Yes, treat yourself and have fun, but also set aside money for a rainy day.  Like your Uncle Lawrence always said, "Spend some. Save some, and you'll always Have some."
[bctt tweet="Spend some. Save some, and you'll always Have some." username="MableTaplin"]
Networking works best when you branch out. Look for wisdom outwards.  Don't be afraid to develop relationships with women from all backgrounds. There are bonds waiting to be built. Building a web of wisdom by interacting with women from diverse backgrounds is invaluable.
Check out 15 Things I Would Tell My Teenage Self!